There are many possibilities for this error, its voltage related error, it can be power plug, it can be electric line, it can be bad motor, or it can be short in control board.The problem is one, but it requires troubleshooting:---
Read some of the comments by other users facing this same problem in their Frigidaire Electric Dryer :-------------
USER 1:--
We just bought a new front load dryer from Lowe's about a month ago. We ran about 6 loads through it no problems. It started flashing a E9E error code. We called Frigidare and they said it was [FONT='Arial','sans-serif']

voltage error in the control panel

[/font]. They sent out a repair man. After he looked at it he said it was a motor problem and we should take it back.

We took the dryer back and after about 8 loads it began doing the same thing.

Its an electric dryer and at first I didnt have it grounded. So I thought that may be the problem. I grounded it and it still isnt working correctly. Now it wont even run for 5 seconds before flashing the code.

I checked the voltage and I get 116 volts between red and white, and around 119 between black and white. Between red and black I get around 230.

Any ideas before I take this one back and get a different model? We have had this series of washer and dryer before and had no problems.


I have the same issue with mine, were you able to find out what caused yours?



Turns out there was a splice in the electrical line 1/2 way between the plug and the fuse box. Ran a new line directly between the two and havent had an issue since.



USER 2 again in reply:---
I disassembled my machine today and found the control board is shorted out. A new one is on order and I believe this is my only problem.


Ok, we had a similar problem. E9E error code and just a humming noise. Dryer would NOT turn, start etc.

After reading some of the responses, I was about to buy a new motor or control panel. Instead, my mother-in-law decided to get a repair guy out.

He had it working within half an hour, including disassembly, reassembly, etc.

The motor was stuck in a run mode vs. start mode due to lint. Since this is caused by centrifugal force (and lint inhibited it from disengaging, if I recall) simply moving the motor back and forth solved the issue. $85 for the service call. My suggestion is to check this before replacing your motor or board. Although the board or motor could absolutely be at fault and cause the same error, this is something easy you can do and potentially save a lot of money and time in the proces. Cheers!



Next session, with new users:----
im getting a e9e code on my frigidaire dryer it just stor drying and i went thru the tests and this is the code i get


The E9E code is a low voltage/intermittent voltage alert. It says in the troubleshooting manual to press cancel when this appears.
You may want to check the plug or the wall socket to make sure there is not a short occuring. The fault code is not saying your dryer is broken, just to check for proper voltage.

--------------------
The error code E9E indicates that low voltage is being detected at the control board of the dryer.

This could be caused by the following factors:

* The electrical power supply to the dryer is bad. Check the dryer outlet for proper voltage (120 volts AC).

* Unplug the dryer and check the wiring of the dryer outlet plug. A loose wire on the terminal block could cause this problem.

* If you are able to safely access the control board in the console, check the red wire that connects to the heater relay on the board.

(NOTE: The dryer should always be unplugged when accessing internal components.)
A loose wire or burned connection in this area could result in this error code.

* A failed control board could cause this problem.

Click this link for parts disassembly:---
this is image of control board:---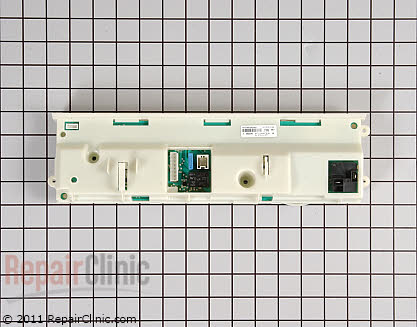 this is image of motor:---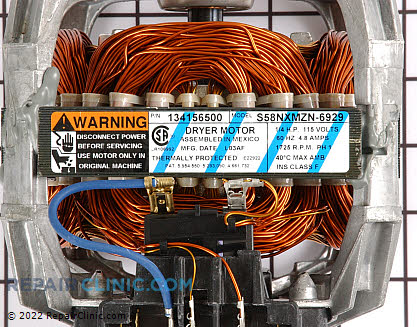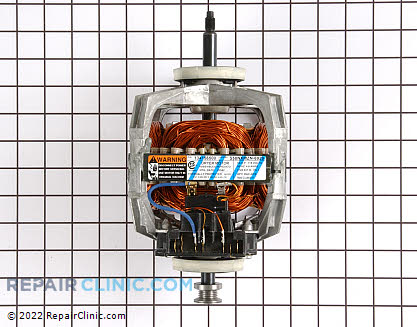 Click this link directly to see drive motor replacement video here:----