Maytag French Door "ICE-2-0" with Bottom Mount Freezer: Ice dispenser door continually opens and closes and/or display flashes on and off.
If you're having weird, poltergeist problems with the dispenser door or display on your Maytag or Amana "ICE-2-0″ refrigerator, this post is for you!
Affected Models:
Maytag Models: MFI2568AEB MFI2568AEQ MFI2568AEW MFI2568AES MFI2067AEB MFI2067AEQ MFI2067AES MFI2067AEW
Amana Models: AFI2568AEB AFI2568AEQ AFI2568AES AFI2568AEW
The Fix:
Replace the high voltage control board kit.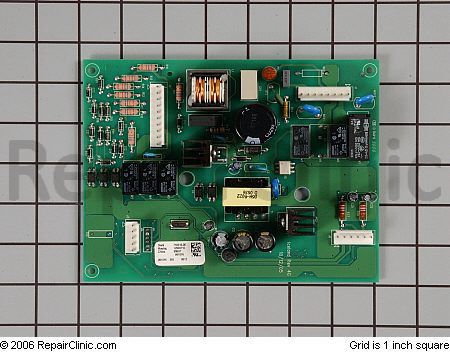 (click it to get it)
The kit includes: control board, installation and programming instructions, return label and card for the old part.
-----------
Refrigerator is not cooling properly?
http://technoanswers.blogspot.com/2011/06/refrigerator-is-not-cooling-properly.html
Both refrigerator and freezer not cooling properly in refrigerator?
http://technoanswers.blogspot.com/2011/06/both-refrigerator-and-freezer-not.html