This is the top image of valve:-----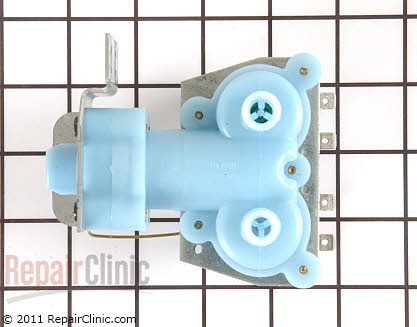 This is the baxck image of valve.
----------------
In the first image you can see the single blue inlet connect main water pipe to that part.So water will enter the valve.Now in the second image there is two sections.One is light blue and one is brown.Out of that connect pipe in one inlet only, and connect that pipes other end to ice maker.
---------
You dont want water dispenser, so dont connect pipe from other side.This will help.
-------------