Some crank pulleys have 2 belt grooves, some have three. You may need to get the corresponding pulley for your setup.
Normally the 3rd is used for airconditioning right? Or airpump.
--------------------
There is a mismatch of approx 1/2" between the crank and the waterpump pulley
----------------
I have a long water pump, power steering and alternator. Crank is three groove, the water pump is two groove, and it will come with the belts also.



-----------

The spacer between the cylinder head and the alternator, grind it down or shim it out to get the right alignment.
The main problem is that the waterpump pulley does not align with the crank pulley. And I can only fix it if I install shims between the crankpulley and the harmonic balancer
I think you need a different crank pulley, look at pics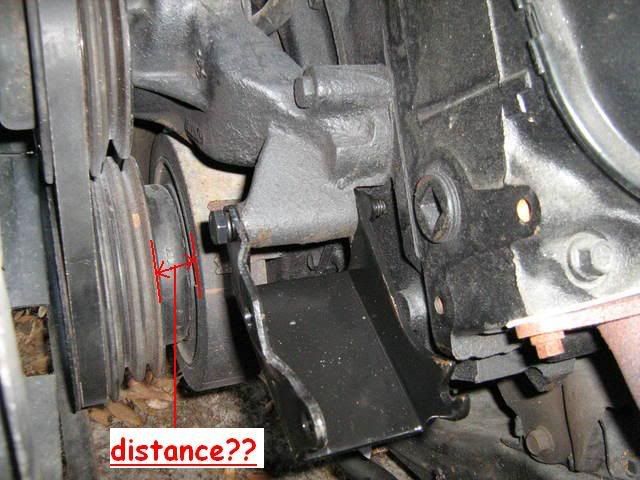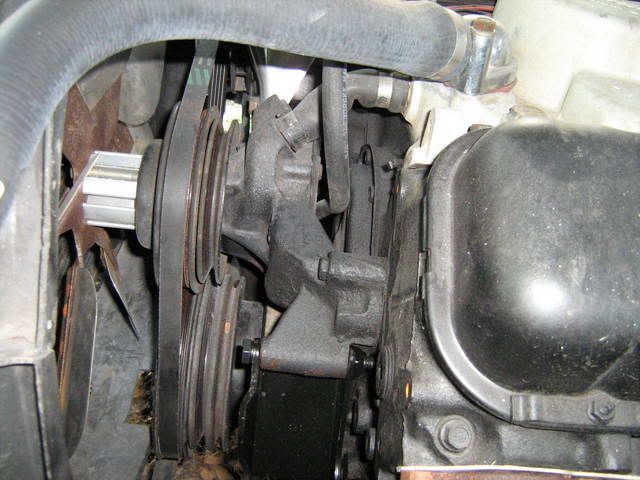 Also you can see the crank pulley in the pics of old .
NOW this image is for latest models:---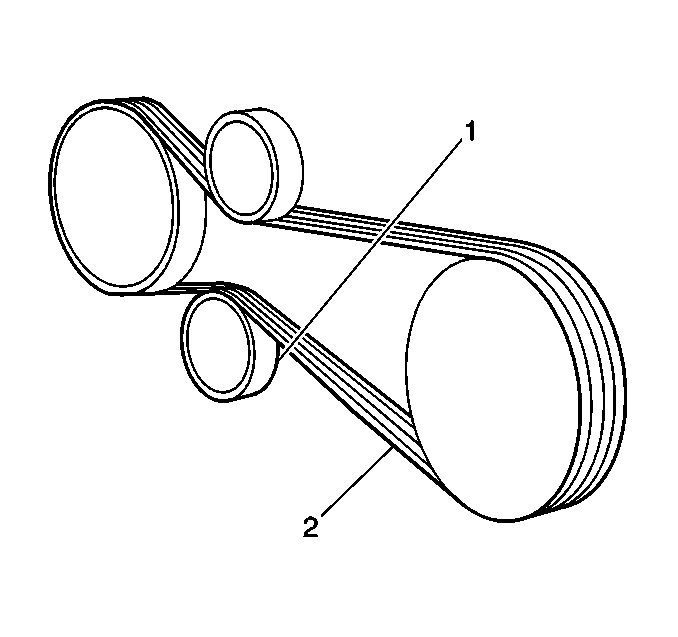 this is a factory a/c car with power steering.
a/c brackets on passengerside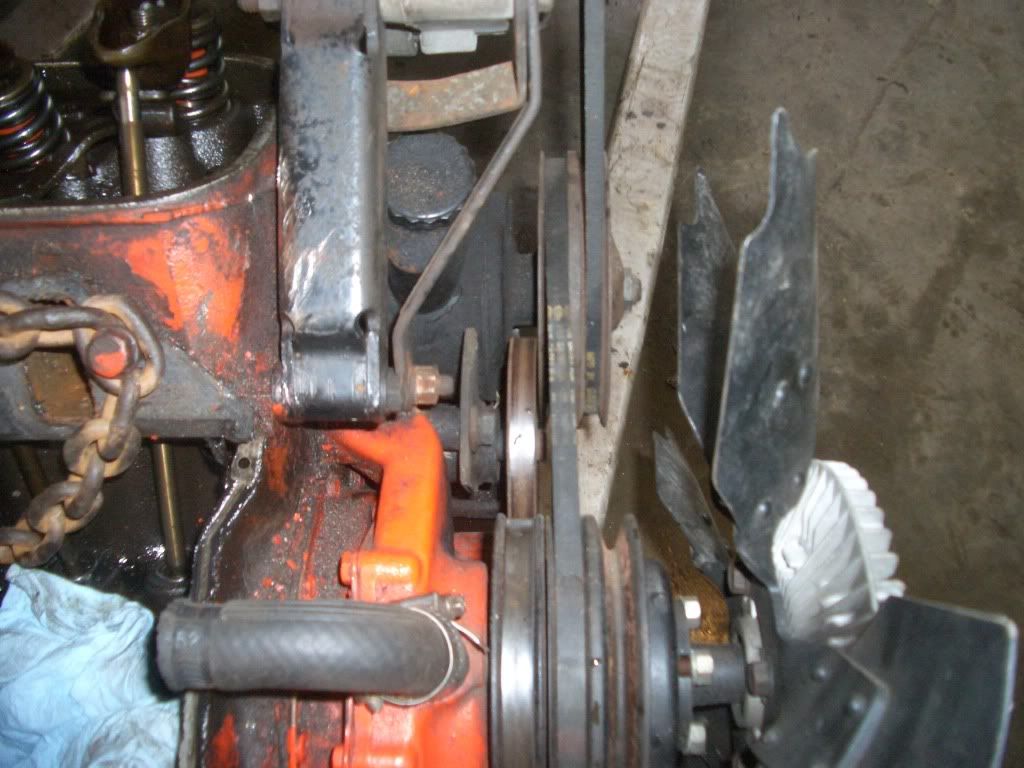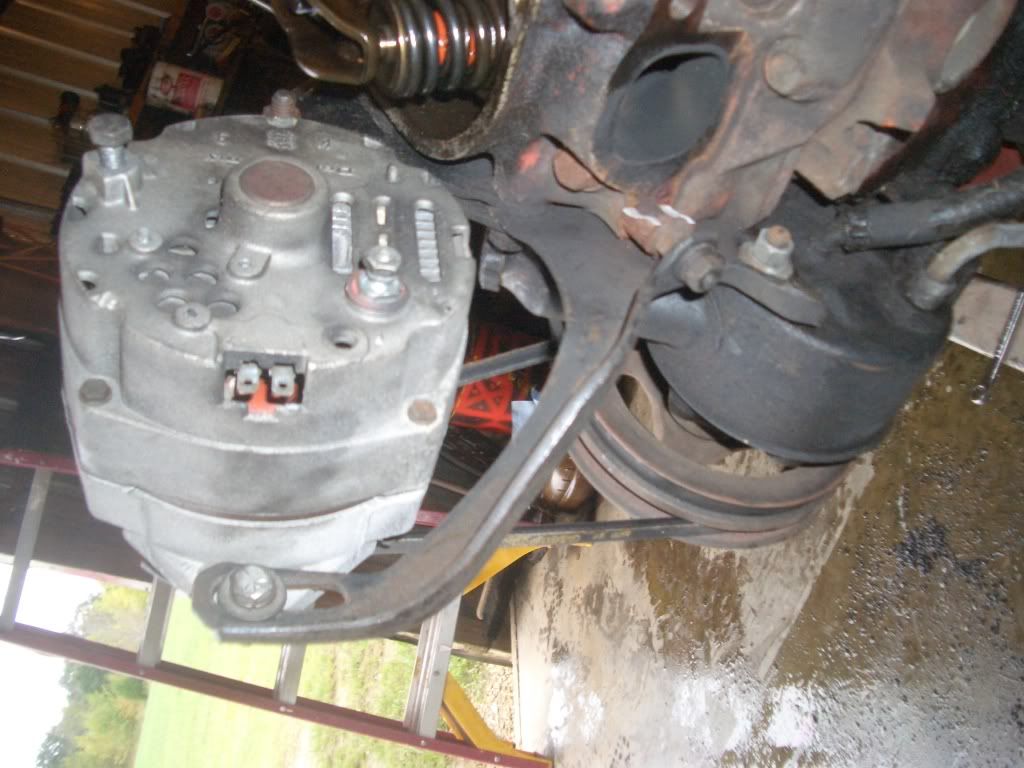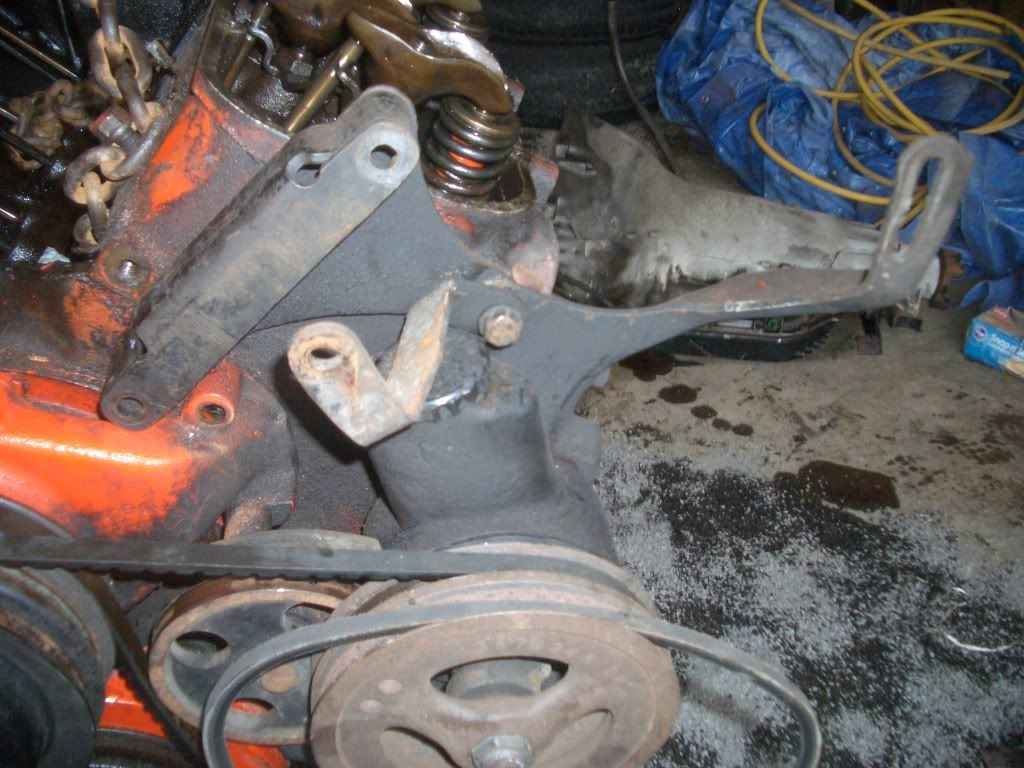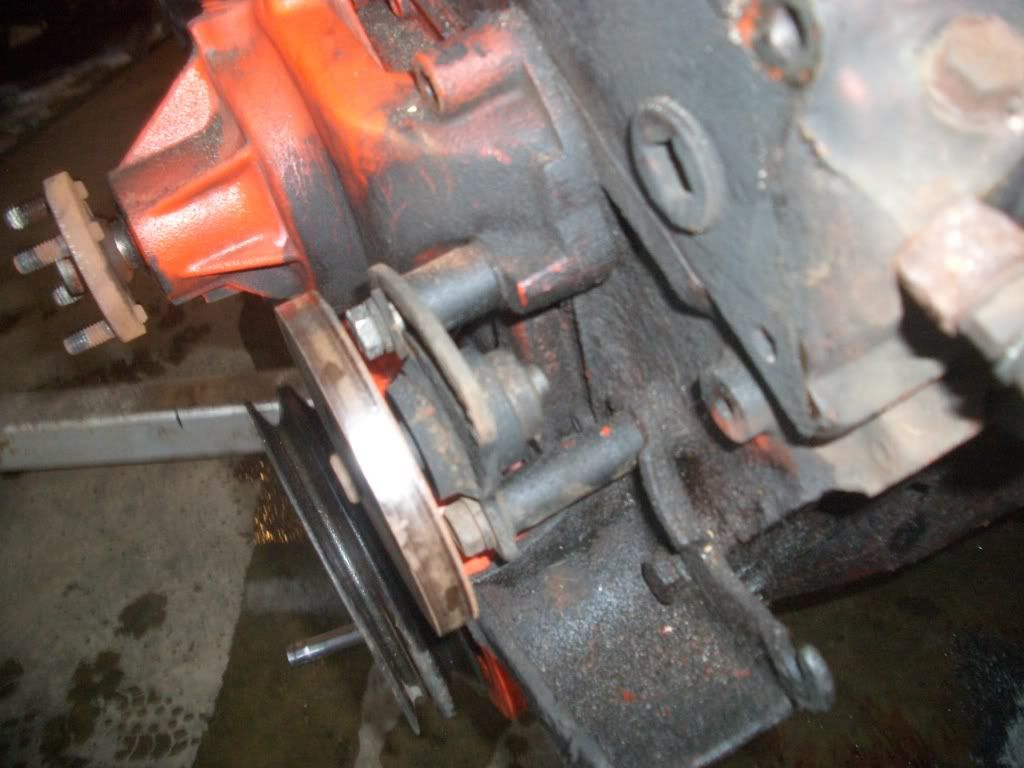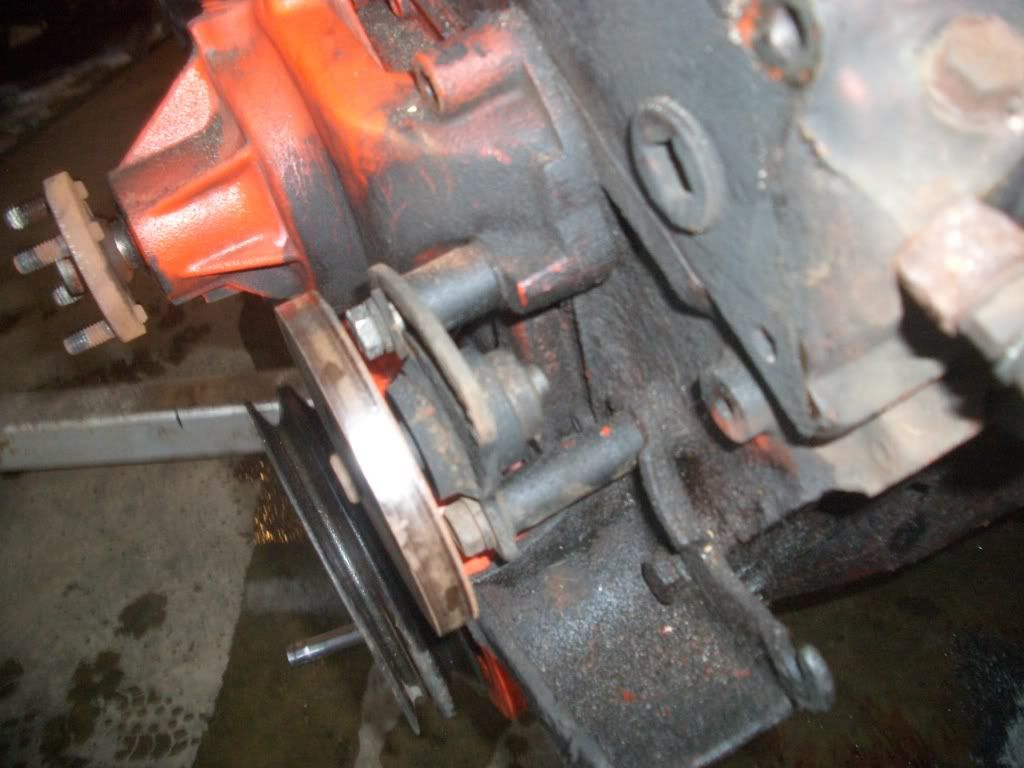 notice the 2 small spacers for the belt tentioner. also, notice the extra bracket that helps support the alt. it connects back to the block.
notice the alt bracket in the top pic. the bolt is a stud that tightens up against the water pump and it has another threaded section that secures the alt bracket.
454 with A/C and Power Steering.

A/C Belt: Gates #9463, 1/2" X 46 3/8"
P/S Belt: Gates #7453, 3/8" X 44 1/8"
Alt. Belt: Gates #7300, 3/8" X 30 5/8"
WP to Crank: Gates #7320, 3/8" X 32 5/8"

*NOTE* To install the WP to Crank belt, I remove the WP pulley and slip the belt into position, then I install the pulley onto the WP. This way, the belt fits good and the tensioner wheel isn't pushed in too far.
with factory a/c. pulled by the power steering pump pulley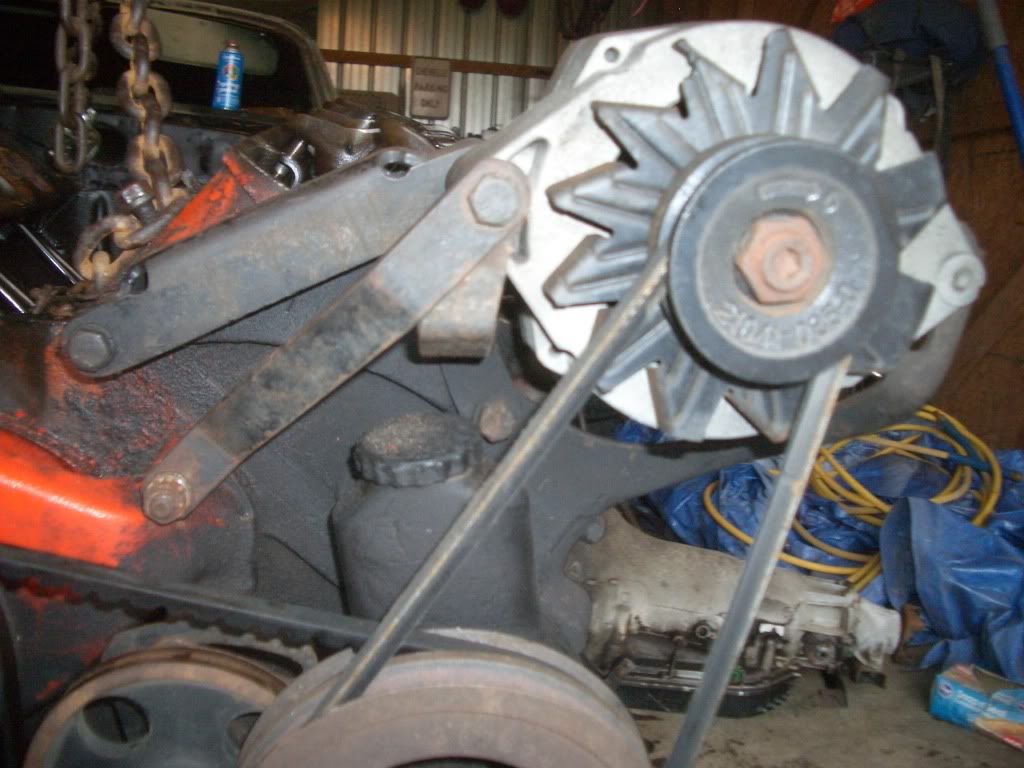 LS4 Fan Belt Configurations