Replacing the ignition switch is fairly easy on GC.
Be sure to use a dealer MOPAR part for best results.
The new ignition switch is revised, and there is a good chance it will fix the problem.
You do not need very many tools to replace it.
The lock cylinder/switch is held in with (3) nuts.They are either 8mm or 10mm nuts, so all you really need is the sockets and a ratchet.

---------------
There might have Torx screws holding the ignition housing in. Usually they are T-20 size Torx.
If this is the case, you will need a T-20 Torx screwdriver.
First, pop off the bezel around the key cylinder.


Then remove the silencer under the dash. It has 2 screws.
Remove the knee blocker panel. Swing it down and it unsnaps.
Remove the plastic bezel around the dash cluster. Pull it toward you to remove.
Remove the 3 screws that hold the lock cylinder in place.
One screw is on top...it is visible since the cluster bezel is removed.
Now it gets a bit harder....
And by the way, I should have mentioned that it would be a good idea to disconnect the battery....just to be safe.
Unsnap the cable from the ignition housing. It has a release tab. The key must be in the ON position when you remove/install this cable.
Carefully lower the housing from the bottom of the dash and disconnect both electrical connectors.
Remove the SKREEM unit.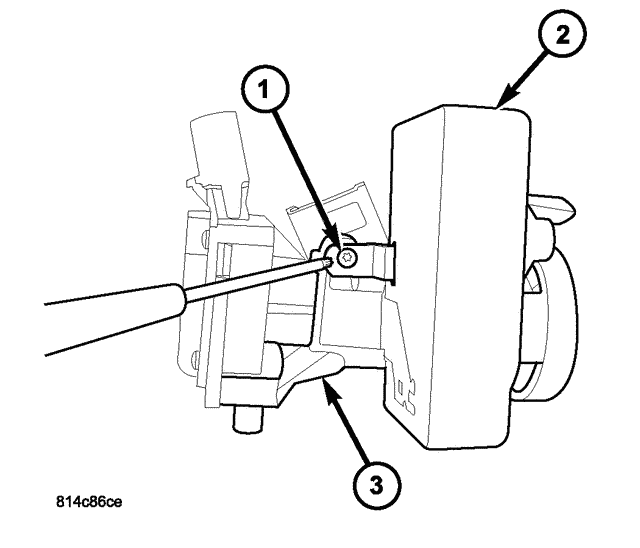 Gently pry off the ignition switch.
Mark the old switch so you do not get them confused.
Look inside both the old and new switch. The inside must be 'clocked' the same as the old one, or it will be impossible to install. You can use a medium flat-blade screwdriver to turn the inside of the new switch.
Snap the new switch on the housing, and reassemble.


----------------